Know-how and technologies
This patented system makes possible to operate a closed loop waste-free process, with no saturation of the cleaning agent which provides a lot of benefits to the machine users in term of efficiency, economy and environment, the "3e"s which are the key to our philosophy
For our machines equipped with spray under immersion, we have developped and patented a specific system making possible to perfectly clean even low profile components.
For our ultrasonic machines, we have developed our own ultrasonic generator technology. This device allows for an optimal efficiency of the signal by the means of a self checking close loop process. Moreover, this technology allows an Electromagnetic Compatibility (EMC) in compliance with today's regulations.
In order to answer the manufacturers' problems regarding the production monitoring, MBtech has developed its own system of traceability adapted to the NC25 series. Our solution NC25 Manager overtakes all the other SPC solutions currently on the market (basic machine monitoring). This hardware and software solution enables a real monitoring of the process.
Customer's need - the starting point for all our developments
All our machines are produced in compliance with our customers' needs. Consequently, our NC25, leading model of our range of products, benefits from a unique drying technology that solves all the issues related to the residual humidity still providing very short cycle time.
In order to respond to its customers' needs in an effective way, MBtech is equipped with 3D CAD stations designed to meet the technical standards, and more particularly, to develop optimised and specific tooling.
We also provide the following services all over the world:
Onsite installation and setup
Users, Maintenance and Process training
Customer service and maintenance contract
MBtech helps you make the right choice to fix all your cleaning problems
To achieve such support we benefit from a wide network of demonstration and evaluation centres.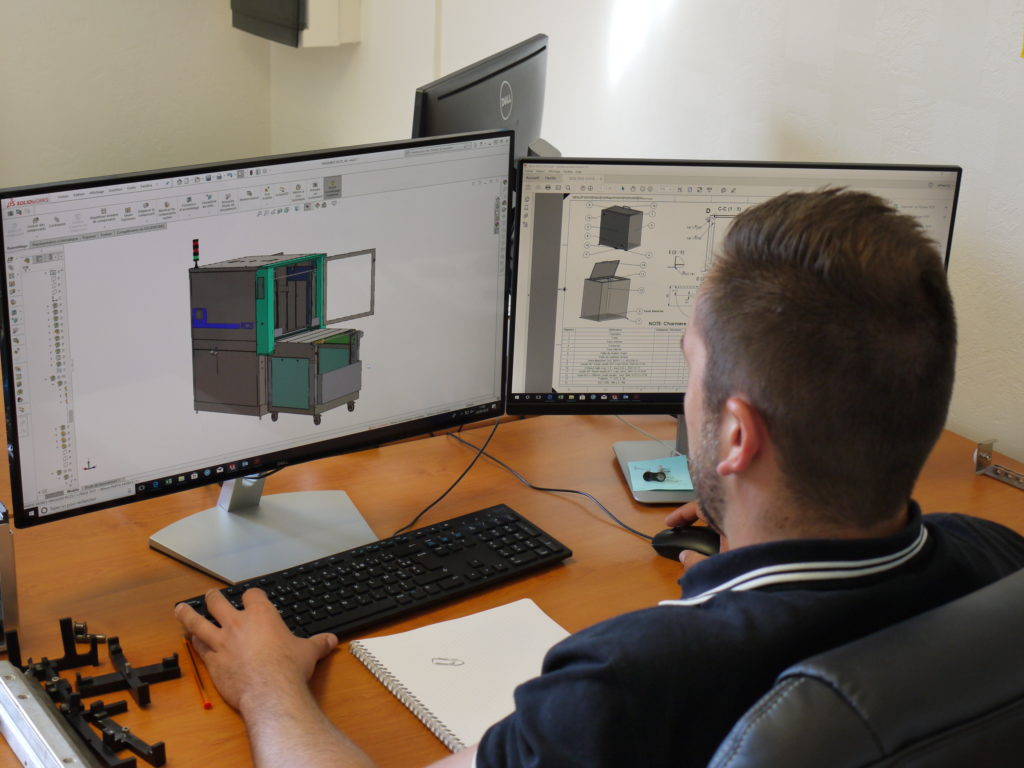 Don't hesitate to contact us for more information